Tennessee Divorce: Frequently Asked Questions
Should I hire a Tennessee divorce lawyer for my divorce case?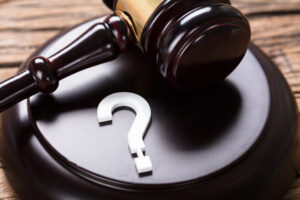 Short answer: YES.
Although it is not required by Tennessee Divorce Law for either spouse to hire an attorney for their divorce case, it is also not required that you carry a surgical license to perform surgery on yourself.
This may seem like a stretch, but in Tennessee, divorce lawyers must have four years of college under their belt as well as a three year doctorate in jurisprudence. In addition, they must also undergo fifteen hours per year of continued legal education in order to keep up to date with the latest Tennessee divorce laws.
This means that, by choosing to represent yourself, you are foregoing the right to have the expertise of an individual with over seven years of schooling to represent your best interest in a court of law!
Regardless of this, many will still take it upon themselves to represent their own interest in court as they progressively become more and more frustrated by the legal obstacles that they will face at every step of the way.
This logic is fundamentally flawed in that those who try to represent themselves in divorce court are unable to realize that the court system itself is an adversarial apparatus, with the judge calling the shots.
Unfortunately for them, the judge is required to remain impartial and wholly neutral throughout the process by the Judicial Canons of Ethics, which explicitly prohibits them from providing any legal advice to any party in a divorce case.
Nevertheless, those who file their own divorces tend to find themselves in the midst of a stalemate. With their case simply gathering dust due to their lack of knowing what needs to be done next.
Some folks will even bring themselves to believe they are divorced merely due to their filing of divorce and subsequent lack of response from any parties indicating to them that everything has been settled. They are, of course, sorely mistaken when after a year has passed, they receive a Notice of Dismissal from the county clerk regarding their divorce because it was not finalized.
All in all, having a competent and knowledgeable Tennessee divorce lawyer in your employ practically guarantees that your case will require a lot less frustration and difficulty.
How Much Will the Divorce Process Cost Me?
When one effectively calculates the complete cost of a divorce, they must take into account three primary aspects to consider:
The other spouse's lawyer;
The judge who has been appointed to your divorce case;
Your spouse's response to the divorce itself.
The entire cost of a divorce in Tennessee will vary greatly on the basis of these factors.
Remember, your goal should be to hire the best divorce lawyer in Tennessee because your lawyer will be the one representing you in court, but they also will not be able to control what the opposing side of the case will do.
Many Tennessee divorce lawyers are combative by nature, and will thusly persist in filing motions to present to the court when, in reality, it would be much more cost-effective and timely for both parties to agree outside of the courtroom.
Furthermore, they may resort to over-litigating your case, which means they intentionally drag out the case in order to incur considerable attorney's fees when the facts of the case might not justify such fees.
Regardless of how "good" your attorney may seem, if your spouse's attorney will not cooperate or refuses to work toward an agreeable resolution to the case, your divorce's total cost will end up being substantial.
In such cases where one spouse persistently fights on all fronts and there are little to no assets involved, the judge has the ability to make brief absolution of the case.
And finally, in the event that you have an angry or vindictive spouse, you should prepare yourself to fork over a lot of cash in attorney's fees. Bitter spouses will often waste all assets of an estate in attorney's fees.
Therefore, it is in the best interest of all involved in a divorce if the parties on either side can put aside all hostilities to come together and agree on the issues of the case.
Briefly reflecting on these factors should help you in determining the cost of your case.
Does Tennessee Require a Waiting Period Before I Can Get a Divorce?
No, it is NOT required by Tennessee law to endure a waiting period prior to filing for divorce. A divorce in TN may be filed at any time during the marriage, given that one spouse is a resident of Tennessee by law for the requisite amount of six months time. Additionally, you are NOT required to have been separated from your spouse for any period of time prior to filing for divorce.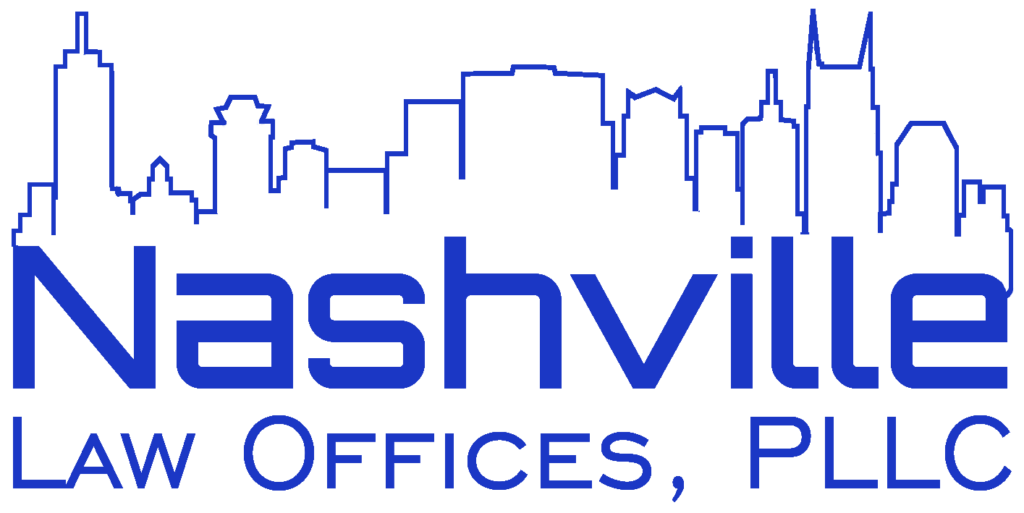 Schedule Your FREE Consultation Today
Are you considering or currently going through a divorce? Hire a law firm with over 25 years of experience successfully representing Middle Tennesseans. Call us today and build your case so you can move past this troubling time!
How Long Do I Have to be a Tennessee Resident Before I Can File for Divorce?
One is required to have been a legal resident of Tennessee for a minimum of six months before filing for divorce.
What Should I Do If My Spouse Refuses to Sign the Divorce Papers?
In the event that spouses who are not able to reach an agreement on all terms and conditions of the Marital Dissolution Agreement and Permanent Parenting Plan (if there are minor children), they can file for divorce on the basis of fault grounds. This, in turn, makes the entire process a contested divorce, which is at a much higher cost than agreeing upon the divorce being filed on the basis of irreconcilable differences.
How Will My Divorce Complaint Be Served?
For an uncontested divorce, no service of complaint will be required due to the fact that a spouse may consent to service of process, and subsequently implement a waiver of service of process, such as by signing a Marital Dissolution Agreement (MDA).
For a contested divorce, the Summons as well as the Complaint for Divorce must be served on the spouse, which can be accomplished in one of the following ways:
Certified mail, restricted delivery, return receipt requested;
Private process server; or
Sheriff's Deputy.
Which method should be used should be dependent upon the level of difficulty the spouse is exhibiting as well as whether or not they are attempting evade the service. In the case that you are unaware of the whereabouts of your spouse, then they may be served by means of publication.
How Can I Get a Legal Separation From My Spouse?
In the event that your spouse is not living with you, or is even sleeping in a separate bedroom, you are actually separated by law in TN. Legal separation requires no court filings, hearings, or proceedings.
How Long Does the Divorce Process Take?
If you and your spouse have been able to reach an agreement over the divorce, the final decree of divorce may be granted by a judge following the mandatory waiting period's expiration. A divorce may be legally granted after sixty (60) days if there are no children involved and ninety (90) days if the couple does have minor children.
Conversely, if both spouses insist on fighting each other over every aspect of the divorce, the process can be dragged out for years before being finalized.
Most commonly, though, divorce lawyers will maintain their cases in a timely manner and will aim to finalize the case within a year of the filing date.
In more complex divorce cases, though, such as the case with high asset divorces and custody disputes, the finalization will not take place for a longer amount of time due to the sheer volume of work that is required.
Will a Court Appearance Be Required in TN?
Yes. In most jurisdiction, a court appearance will be necessary.
Even uncontested divorces will require court appearances in order for the judge to determine that the Marital Dissolution Agreement is both equitable and reasonable. And if there are minor children, that the Permanent Parenting Plan is deemed to be in the best interest of the children. Additionally, the child support will need to be set in accordance with the Tennessee Child Support Guidelines.
In the event that a Marital Dissolution Agreement and a Permanent Parenting Plan have been filed, then only the spouse who initially filed for divorce will be required to make a court appearance for the final hearing.
What are Tennessee's Grounds for Divorcing a Spouse?
If the cause of the divorce is irreconcilable differences, the court will usually classify the case as an uncontested divorce.
The alternative to this is, of course, a contested divorce.
What often happens with cases that can be filed with grounds is a resolution on the basis of irreconcilable differences following the negotiation of a Marital Dissolution Agreement, as well as a Permanent Parenting Plan (in the case that children are involved).
Tennessee identifies the grounds for contested divorce as follows:
Abandonment or failure to provide;
Adultery or infidelity;
Committing felonious actions;
Failure to support one's spouse in spite of having the financial ability to do so;
Habitual or continual frequent intoxication (alcohol or drugs);
Inability to reconcile a marriage following two (2) years of separate maintenance;
Inappropriate marital conduct;
Pre-marital conception of a child without disclosure to a spouse
Refusal to accompany a spouse in relocating to Tennessee;
Sterility or impotency;
Two (2) years of separation (only in cases which do not involve minor children);
Violence or assault committed upon the other spouse;
Is Marital Fault Considered When Awarding a Divorce?
Yes.
In the event that a spouse has refused to provide the other spouse with an irreconcilable divorce, that spouse is required to file for divorce and claim grounds for divorce, or marital fault (though both of these are relatively irrelevant under modern Tennessee divorce law because division of marital property and debt is determined without consideration of marital fault).
Marital fault is but one criteria considered by the court in determining the award of alimony or spousal support.
Is it Alimony, Spousal Support, or Separate Maintenance in Tennessee?
In Tennessee, divorce law dictates that the appropriate term to use when referring to the court-ordered provisional payment made to another spouse is Alimony.
How Does Alimony Work in Tennessee?
Tennessee courts will award alimony on the basis of the following criteria:
The length of the marriage;
The age, as well as the mental and physical stability, of either spouse
The income or projected earnings of each spouse;
The total assets, debts, and economic resources each spouse has, both in and outside of the marriage;
The education or vocational experience of each spouse in the past, the present, and the future;
Each spouse's physiological condition or relevant handicaps in regards to injury or illness;
If there are children, whether or not it would be reasonable for the primary residential parent to seek work;
What marital fault may exist between spouses;
The likelihood that either spouse would be subject to a substantially lesser standard of living following the divorce;
The efforts of each spouse to contribute to marital assets, either tangible or intangible;
Any tax-related issues that may result from the divorce.
Can I Legally Change My Name When I File for Divorce?
Yes.
Upon the entering of the divorce decree, a spouse is legally permitted to change their name.
In such cases, you should notify your Tennessee divorce lawyer of your desire to restore your previous name before finalizing the divorce. Failure to notify your lawyer in a timely manner of this desire will result in additional expenses and attorney's fees being incurred.
Does Tennessee Divorce Law Permit Annulments?
In Tennessee, an annulment of a marriage is a momentous legal event, as this practically treats the marriage as if it had never occurred in the eyes of the law.
It is because of this that Tennessee marriages may be annulled or voided under limited circumstances.
Among the most common reasons an annulment may be granted in Tennessee are the the following:
Failure to consummate the marriage;
Forced marriage;
Fraudulent wedding proceedings;
Lack of capacity;
Lack of consent;
The sterility or impotence of a spouse;
Underage parties involved;
If My Spouse and I Are Separated, Can I Date Other People?
No.
You are legally married until you are declared divorced by a judge.
Although you may be separated from your spouse, you may not under any circumstances begin to date or see other people. Conducting yourself in this way provides your spouse with grounds for divorce on the basis of adultery or inappropriate marital conduct.
The best advice we can offer is until your marriage has been legally terminated, you should not continue on to your next relationship, including creating online dating accounts.
Are Common Law Marriages Recognized by Tennessee Law?
No.
Common Law Marriages, while legal in some states, are NOT legally valid or recognized.
A common law marriage is where a couple lives together and presents themselves to the world as husband and wife.
Tennessee law requires couples to go through the appropriate marital proceedings in order to be legally married.
However, Tennessee will recognize a common law marriage which occurs in a sister state that does recognize common law marriages. Additionally, if a common law marriage is recognized by Tennessee, then the state also holds the ability to grant a divorce to the marriage.
Schedule Your FREE Initial Consultation Today