How Much Is Child Support?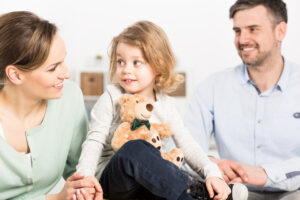 In the event that you have run into legal issues regarding child support in Tennessee, the most important step you can take is to hire a caring and experienced child support TN attorney. Nashville Law Offices, PLLC has been managing child support cases in Nashville for over 25 years and has extensive experience utilizing the Tennessee Income Shares Child Support Guidelines. Every lawyer at Nashville Law Offices appreciates the financial difficulties produced by incorrect calculations of Tennessee child support and can handle every child service matter quickly and effectively to resolve child support issues of all kinds.
Child Support TN Guidelines
The Tennessee Income Shares Worksheet is required to be filled out by state law, and child support will be determined by the Tennessee Child Support Guidelines. The attorneys at Nashville Law Offices, PLLC use the Tennessee Child Support Guidelines to ensure fairness and equity in the amount of child support allocated to each parent. Tennessees model for income shares considers the following:
Amount of time a child is with each parent
Cost of daycare (specifically work-related)
Cost of health insurance
Each parent's individual gross income
Following the calculation of the Base Child Support Amount, credits are granted for each child in the house, as well as other children for which child support is disbursed.
How to Determine the Amount of Child Support
The extent of child support is decided depending upon the Income Share Method, while the total amount owed in child support is determined by the Child Support Calculator. Given that the correct information is supplied, the final amount of child support incurred should be accurate. This can all be estimated by downloading the official Tennessee Child Support Calculator and inputting the appropriate corresponding information.
Child Support Duration
In order to comply with Tennessee Child Support Guidelines as well as local child support laws, parental figures have a monetary responsibility to provide for their child until they either graduate from high school or turn 18 (whichever occurs first). The guidelines for child support in Tennessee also account for the possibility that the matter involves a child with an intellectual disability or mental illness, which states that parents must continue to support the child past the age of 18.
Inability to Pay Child Support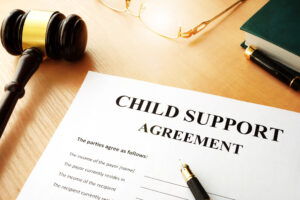 Failure to meet court appointed child support deadlines will result in the filing of a petition of contempt against the non-paying party. If the non-paying parent is found to be in willful contempt of the court ruling, he or she may even face criminal charges and be sentenced to jail for their failure to comply with Tennessee child support laws.
Simply put, contempt may be civil or criminal. In the event that the petition of contempt if criminal, every payment that was missed can account for a sentence of ten (10) days in jail. If the petition is civil, the court may establish a purge amount, or sentence the non-paying parent to jail until payment is received in full. The aforementioned purge amount is the sum of cash that the individual is required to pay prior to being released from jail. Following the payment of the purge amounts, cases are typically set for reexamination, which involves the judge ensuring that child support is being payed in a timely fashion.
Changes to Child Support
Modifications can be made to child support rulings if a parent immediately files a petition to modify their child support, but the court must conclusively determine that the gross income of one parent differs by a margin of 15%, or the amount owed differs by 15%. According to Tennessee law, there cannot be any retroactive modifications to child support; meaning that if a parent is looking to modify their child support, a petition must be filed promptly or the amount of child support initially ruled will remain the same.
Choose an Expert Tennessee Child Support Attorney
Nashville Law Offices, PLLC has been providing Nashville and surrounding counties with unparalleled child support services for over 25 years. Our attorneys listen to every client with a caring and understanding ear and are committed to providing our clients with the support services needed to deal with any child support case. Client satisfaction and trust are the most important attributes we hold when handling such emotionally and financially draining circumstances. Contact Nashville Law Offices, PLLC today to get started on providing your family with a better future.
Click or Call Today to Schedule Your FREE Initial Consultation with a Child Support Expert!