Tennessee Business Law: Employment Agreements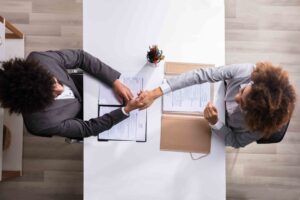 Once employees are being recruited for a business, it's important to file documentation which ensures the rights of the employee and equally those of the employer. In fact, contractual agreements create security for the interests of all individuals associated with a business. What's more, just as agreements for business transactions must be deliberately drawn up to guarantee enforceability, so, too, should those relating to employment. Without serious consideration, there is a potential for significant terms to be rendered void under normal business law in the event that disputes arise, so it's essential that the drafting cycle be paid attention to and for exhortation from an accomplished business lawyer to be taken into consideration.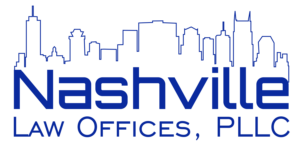 Call Our Experienced Tennessee Contract Attorneys
Contact our office today to speak with a qualified business contract attorney who can help you handle your business' legal contracts.
Types of Employment Agreements
There are different kinds of documentation which need to be filed in order to guarantee the rights and privileges of the parties involved with an employment relationship are established. Such arrangements help in maintaining expectations for future recruits, as well as determining their included benefits and employment obligations. At this point, specific injustices are identified, for example workplace discrimination, but additionally operational terms like business timeframes and arrangements identified with employment termination conditions. The different categories of such arrangements include: 
Non-compete Contracts
Employment Contracts
Severance or Separation contracts
Independent Contractor and Consultant agreements
Non-Competition Contracts
In the event that your business is profoundly affected by the endeavors of similar, competitive organizations, it may be preferable to guarantee that representatives won't move the services they provide and thusly obstruct your business goals. Such arrangements can prove to be hard to uphold, so it's necessary for employers to distinctly and effectively express the particulars of a non-competition contract. Additionally, employees are urged to ensure that they are not in danger of legal ramifications in the event that such an agreement might bar them from advancing in their field of work at the point when the business relationship has come to an end. 
Severance Contracts
It's imperative that the terms with respect to termination of employment are determined in an employment contract prior to the relationship being established. Organizations may end up at a misfortune if the conditions regarding job security are not plainly stated and liability isn't designated. Severance arrangements establish employee's rights while similarly protecting employers in case of necessary downsizing or cutbacks.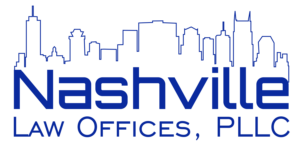 Call Our Experienced Tennessee Contract Attorneys
Contact our office today to speak with a qualified business contract attorney who can help you handle your business' legal contracts.
Independent Contractors
In many cases, people are employed to finish specific ventures during limited timeframes. These individuals are different from the typical idea of an employee, since they are satisfying commitments set by a business without establishing themselves as a real staff member. Regardless, independent agreements unquestionably qualify for specific rights identified with employment, and the arrangements drafted throughout their time of association are intended to affirm such interests, which include but are not restricted to: 
Payment logistics
Terms of commercial relationship
Service obligations
Employment timeframe
On the off chance that an independent contractor's services are being utilized without an appropriately established arrangement set up, it's feasible for employers to endure the outcomes in the event that issues emerge. Furthermore, if a contractual worker or consultant employed on such grounds isn't legally documented as "independent" utilizing applicable legalese, the employer that recruited their services may have to endure the monetary consequences relating to intellectual property and taxation. 
Hire a Team of Expert Nashville Business Attorney
At Nashville Law Offices, PLLC, we realize just how imperative it is to establish professional stability for the employees filling positions, as well as organization and commitment for the employer recruiting them. Our group of legal advisors has the experience necessary to guarantee that business arrangements are drafted reasonably and agreeably for all parties involved. Additionally, we have long periods of involvement avoiding negative consequences when problems do surface in an employment relationship. Call our office today, or go online to schedule your Free Initial Consultation, and speak with an experienced lawyer who is prepared to hear your case and take the necessary steps to guarantee that your rights are safeguarded.
Schedule Your FREE Initial Consultation Today!